advancing ethical & responsible food sourcing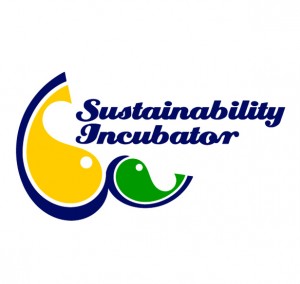 We help food companies to build product strength and worth.
The Sustainability Incubator supports social and environmental sustainability in all areas of production in the food sector.
We deliver a good story behind the food with improvements and risk-based due diligence for products.
Our customers address all challenges and advance.  How?  With technological innovation, creative use of existing platforms, and by opening a channel to frontline organizations, our customers make their products stronger from the inside out.  Fishing companies, processors and exporters come to us to launch fishery improvement projects, for example.  We also give multinational food companies the power to screen product supply chains to isolate and resolve any sustainability challenge, including forced labor risk and loopholes to illegally fished seafood. This is made easy by the  Labor Safe Screen, a program food companies may insert in procurement  to begin to source ethically, and the Labor Safe Screen Digital Certificate automated program in Trace Register software.
It won the Partnership for Freedom innovation Grand Prize.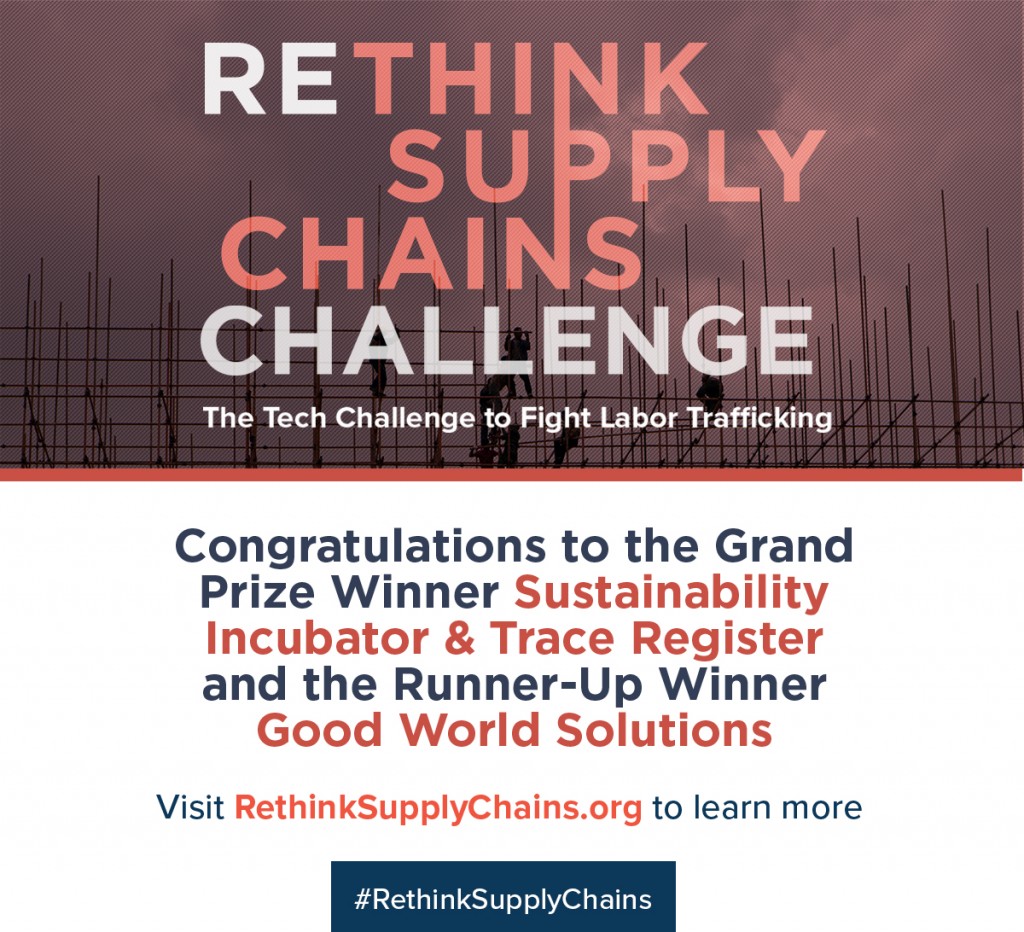 Knowing the actual working conditions producers take on is powerful.  Even in long and fragmented supply chains, it is possible.  We have screened 118 shrimp, tuna, oyster and other seafood products  for 18 participating companies so far.
Public reporting on commitments related to decent working conditions is becoming a firm expectation.  Regular reporting on progress regarding these commitments is part of it.
The Labor Safe Screen allows food companies to continuously monitor working conditions in seafood supply chains.  It is the first program to automate product risk data from the U.S. Departments of State and Labor-ILAB.
We stand behind industry-led Fishery Improvement Projects for Barents Sea crab, New England ocean perch/redfish, New England silver hake/whiting, Peru Mahi, Yucatan crab and Hawaii tuna and large pelagics.
We play the Secretariat role in these projects, making sure the science is done and the recommendations are realistic and wanted by fishery scientists, managers and regulators.  We are unique in that, in the fishery improvements space.
Our customers invest in sustainability at the base of the supply chain to produce real returns for oceans and producers.
We focus investment at the base of the chain not the top and on building improvements opportunities for suppliers.  This produces trust, better access to resources, and more differentiation and reliability.
Services:
Fishery improvement projects,
Screening products to detect labor risk and protections,
Customized online vendor surveys with confidentiality protections,
Aquaculture improvement projects,
Mapping supply chains,
Product monitoring,
Risk evaluation and management for social impact,
Research and finding the right information to support your sourcing strategy,
Communicating positive outcomes to the market effectively,
Scenarios and opportunity mapping,
Ethical sourcing criteria, procedures and codes of practice,
Training suppliers in Ethical, Responsible and Sustainable Seafood realities and how to advance them in the actual course of production,
Remedies and tools for social responsibility: universal contracts, codes of practice for fleets, plants and labor agents, supplier procedures to protect your company and strengthen the base of the chain
Collaboration with regulators and authorities to get on their page
Partnerships with scientists, human rights experts and "first-hand" local organizations who know the actual conditions.
Everything needed to align sustainability goals with actual production and get the fix right the first time.
At the Sustainability Incubator we manage a portfolio of sustainability initiatives including 50% positive and 50% posing direct challenges to persistent problems.  This combination is necessary to achieve the momentum required to make the world a better place.
Our philosophy is to optimize existing systems, not add new layers, and raise all aspects of production to the same standard for environmental and social excellence, systematically across the chain and missing no-one.
Our strategy values suppliers' knowledge and producers' knowledge, and combines them with evidence from authorities to get a real look at conditions.  We show executives what production looks like from the local view and from there we open channels for communication up and down the chain and, where needed, to authorities, science, and the human rights sphere.  We connect food companies to frontline organizations who see the conditions in their area.  They know what's right for long-term growth, jobs, and stability.
The same is true about listening to suppliers.  We help companies set targets with their suppliers, not for them.  De-risking compliance and traceability through social learning is the key to supplier uptake.
"It's all sustainable now because we're your partner" is not really a strategy, but it dominates much sourcing policy in seafood today, in the US market.   "Leave it to me" promises and "do it my way" edicts for suppliers do not advance ethical or responsible sourcing.  Not really, because there is no panacea.  Only human beings making our food, aligned or not.
Seafood is global, but its impacts are local.   260 million people are working in seafood.   The world's most traded food commodity and possibly the world's biggest single employer.   It is valuable work. Products are strong when the human face of producers can be seen and their voices are heard.  It's the same on the environment side.  Local gains in the operating areas of production, and inside the supply chain, are the surest way to advance.
We are food people in the food sector with family business and restaurant chops behind us.  We work hard from behind the line like your people do.  We work with companies to internalize ethical and responsible sourcing inside supply chains and to track gains in social and natural capital alongside financial gains.   Our client base of investors in improvements includes the private and family-run food companies operating without corporate budgets who produce much of the food we eat.  We honor that role with services to strengthen the real story behind the food.
Contact us to discuss your needs and see About Us for 2017 work.
BRIEFINGS:
What Business Can Do_Import ban on slavery_Sustainability Incubator_2016
US Import Ban on Slave-Made Seafood_can it be enforced?_Sustainability Incubator_1 March 2016
What Governments Can Do_Closing loopholes for imported seafood_Sustainability Incubator_May 2016
Multispecies Mixed Stock Fisheries Management – Review of Current & Best Practices for the Marine Stewardship Council, Technical Advisory Board November 2015
Sustainable Seafood in an Era of Overfishing: an impact evaluation of industry-led measures, with findings of concrete positive results. September 2015
Estimates of illegal and unreported fish in seafood imports to the USA Marine Policy 2014