advancing ethical sourcing and accountability in food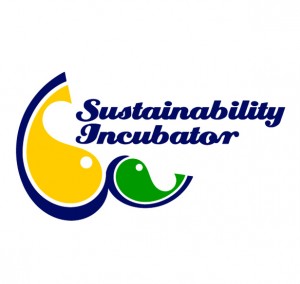 We support leadership in the food industry where it touches the ground, water and people's hands.  Look back to the base of the supply chain in the making of a product — what do you see?  We see the environmental and social parts of operating conditions in food production, and we see growth potential in the food sector.
Companies and organizations work with us to account for the story behind the food and make it a good one.  To companies that invest directly in a sustainable operating environment, we provide science and secretariat, for example for 
fishery improvements
.  To large food companies that monitor products, we provide risk-based due diligence and the methods and means to screen products for social accountability and build it up across the chain.
We've automated ethical sourcing.
Sourcing food produced safely and legally is affordable.  Results are quick and credible.  Developed over 5 years with support from Humanity United and the Freedom Fund, food companies use the Labor Safe Screen to process a large number of products at the push of a button.   It's a game changer to see how products stack up against the federal rankings and how accountable they are socially and environmentally, for example against the product labor data from the U.S. Departments of State and Labor-ILAB.  Our automated version in Trace Register won the Partnership for Freedom innovation Grand Prize to rethink supply chains with technological innovation.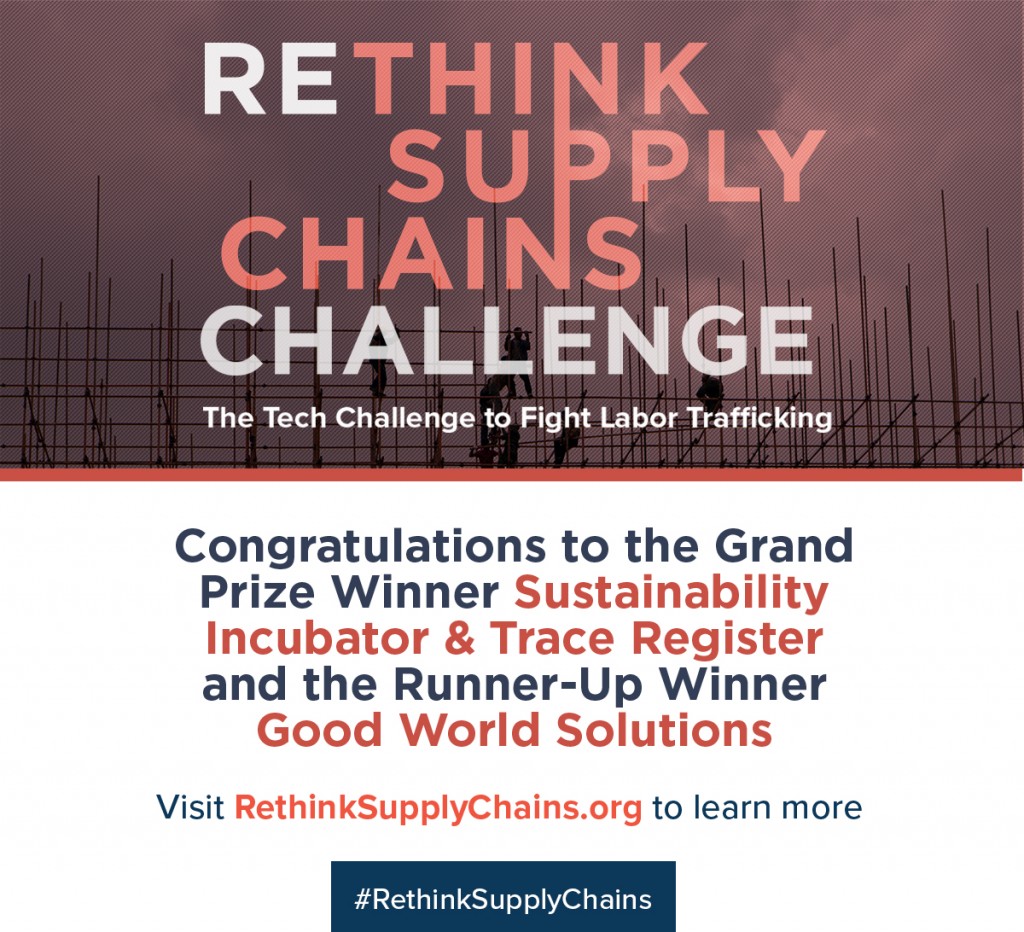 We support fishing companies with science and improvements including Pontchartrain Blue Crab of Louisiana, Pier Fish (Massachusetts), Gadre Marine Exports PVT Ltd (India), Confremar (Spain), Offshore Fishery and Silver Dollar Seafood (New York), Odyssey (Washington), and the Hawaii Seafood Council.  They host Fishery Improvement Projects for Barents Sea crab, New England ocean perch/redfish, New England silver hake/whiting, Peru Mahi, Yucatan crab and Hawaii tuna and large pelagics.
We support a number of organizations with value adding methods for ethical and sustainable sourcing to advance their existing programs, including the Marine Stewardship Council, Ocean Policy Research Institute (Japan), Ocean Outcomes, Monterey Bay Aquarium, Seafish, Sustainable Fisheries Partnership, and Conservation International (Hawaii).
The future of food has a lot to do with strengthening the stake and success of producers from bottom to top in supply chains.  There is a big social aspect to food that makes it nourishing.   Food tastes better with a personal connection, and makes this work fun.
Our Philosophy:  Our job is to help clients raise all aspects of food production to the same standard for environmental and social excellence, systematically across the food chain and missing no-one.   Our approach is to optimize existing systems and knowledge and to bridge where it is called for, for example to local and regional scientists, regulators, resource managers, and community organizations, and to producer groups at the frontline of production.  We do not believe in trickle down or panacea approaches.  We believe in positive relationships and in de-risking sustainability for suppliers, for who all efforts must produce better business and a stronger stake.
About Us:  We are a network of 20+ scientists, human rights, food and business strategists worldwide.  We offer services and projects to build strength in food products and sourcing policy.  We build a team to suit each initiative and work on short task cycles and charge by flat fee for deliverables.  We are  independent and we serve independents.  We respect the unique identity of every company and organization that we serve.
Services:
Fishery improvement projects,
Screening products to detect labor risk and protections,
Customized online vendor surveys with confidentiality protections,
Aquaculture improvement projects,
Mapping supply chains,
Product monitoring,
Risk evaluation and management for social impact,
Research and finding the right information to support your sourcing strategy,
Communicating positive outcomes to the market effectively,
Scenarios and opportunity mapping,
Ethical sourcing criteria, procedures and codes of practice,
Training suppliers in Ethical, Responsible and Sustainable Seafood realities and how to advance them in the actual course of production,
Remedies and tools for social responsibility: universal contracts, codes of practice for fleets, plants and labor agents, supplier procedures to protect your company and strengthen the base of the chain
Collaboration with regulators and authorities to get on their page
Partnerships with scientists, human rights experts and "first-hand" local organizations who know the actual conditions.
Everything needed to align sustainability goals with actual production and get the fix right the first time.
Working with the Sustainability Incubator, you will have the right questions to pose to vendors to build accountability and conformity with your company's targets and the right approach to inspire trust.  Sustainability Incubator does the homework beforehand, from researching the fishery and reaching out to its scientists and managers to mapping the entire product supply chain and running the risk scenarios based on verifiable public evidence.  We will strengthen the product by closing gaps between buyer needs and seller realities.
260 million people work in seafood and rely on it for their main income.   As the world's most traded food commodity and possibly the world's biggest single employer, seafood is global but its impacts are local.   World over we have seen how local gains in sustainability in the operating areas of production, and inside the supply chain, catapult business forward and help people thrive and advance.  Aspirations-wise, we manage a portfolio of sustainability initiatives that includes 50% positive story work and 50% tackling persistent problems like illegal fishing and human trafficking that stand in the way of safe and legal seafood.
Contact us to discuss your needs and see About Us for 2017 work.
BRIEFINGS:
What Business Can Do_Import ban on slavery_Sustainability Incubator_2016
US Import Ban on Slave-Made Seafood_can it be enforced?_Sustainability Incubator_1 March 2016
What Governments Can Do_Closing loopholes for imported seafood_Sustainability Incubator_May 2016
Multispecies Mixed Stock Fisheries Management – Review of Current & Best Practices for the Marine Stewardship Council, Technical Advisory Board November 2015
Sustainable Seafood in an Era of Overfishing: an impact evaluation of industry-led measures, with findings of concrete positive results. September 2015
Estimates of illegal and unreported fish in seafood imports to the USA Marine Policy 2014