Wednesday morning fishing crew in Hawaii with Indonesian origins had the biggest surprise ever — the Vice President of their home country dropped in to see them!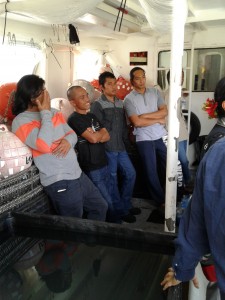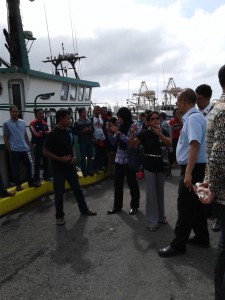 I had the honor of presenting the lei to  Jusuf Kalla, who we learned rose to prominence as a marine businessman himself.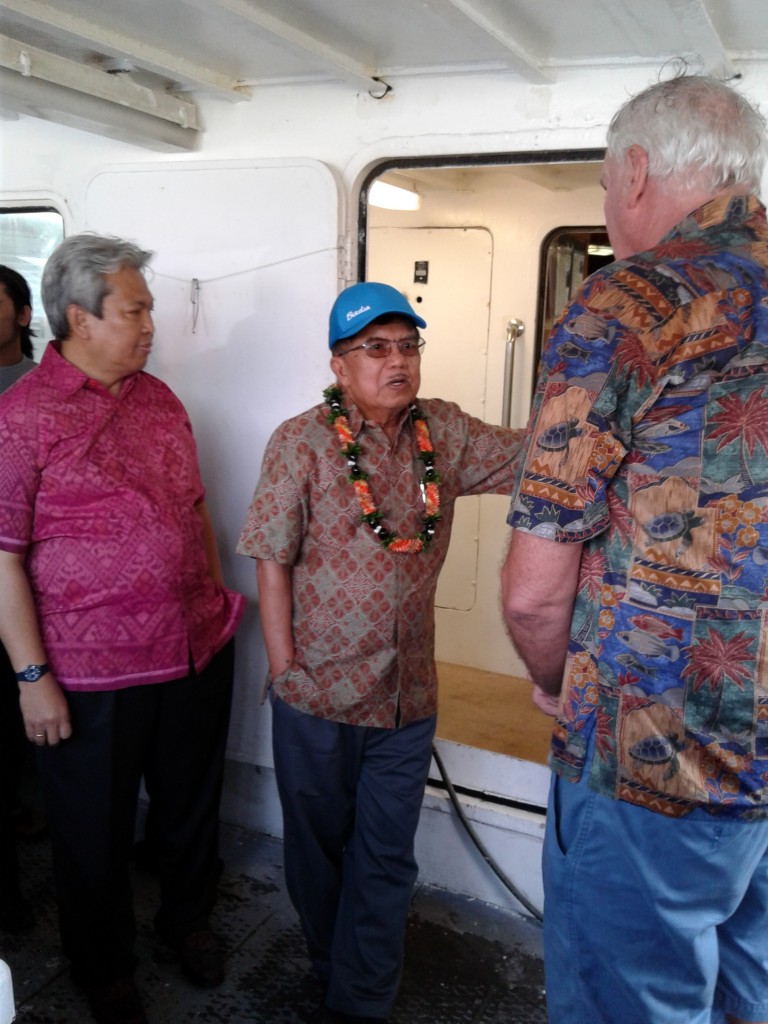 The VP came by to let his countrymen know they are important.
It was a beautiful gesture and a sign of confidence.
Mr. Kalla honored crew with his time during a fuel stop on the way back to Indonesia from Peru and stayed for lunch.  News of his visit circulated rapidly in the morning and a call went around the piers for Indonesian crewmen to gather on the M/S Kawika.  The visit was graciously arranged by the local Indonesian committee, an informal organization serving local Indonesians in lieu of a Consul locally.
Hawaii vessel owners hosted the visit and provided a yummy lunch.
The Indonesian ambassador to the USA, military attache, transportation attache, and other higher ups from the Embassy of Indonesia in Washington DC came aboard too, and of course Indonesian secret service.
A local Indonesian, Dwi Coolsby, who is friendly with the crew, put it together.  Dwi gave an absolute gift to her countrymen.
Dwi said she has been trying to help Indonesian crew to communicate their position on working on Hawaii boats.  They were scared of losing it by Associated Press stories in September which misrepresented their status and satisfaction, Dwi said.
AP published a series which alluded to forced labor in Hawaii.  It's tough to understand what the motivation is.
Dwi asked the Indonesian embassy to come and see for themselves and hear directly from the men.