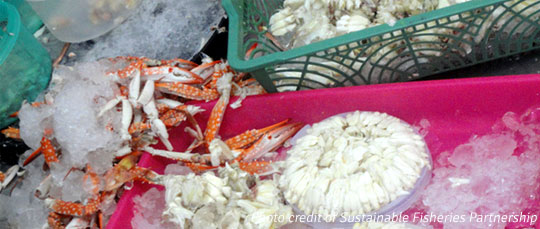 Without a doubt, good fish results from handling fish supplies well.
Implementing a sustainable seafood policy is a lot like following one of the old time industry practices for making good fish even better, like always handling a fish 'good side up'. Effort is required, sometimes ridiculous effort that goes unnoticed, but the practice delivers delicious fish and a reputation for reliable quality.
Possibly it's never been harder to be in the fish business. Margins are too tight and buyers are asking for more. It can be difficult to know where supplies came from last week let alone where next quarter's will come from. Uncertainty over supplies is increasing in extractive industries worldwide. Not long ago sustainability was seen to be frivolous or abstract, one more extra cost driving businesses to the end. But that has changed as it's become obvious that sustainability means knowing you'll have access to supplies next month because you have a game plan and good relationships in place.
What does sustainable procurement mean? How much does it cost? Sustainable procurement means mapping out a sourcing strategy for five years. It means looking around to see how others in the sector are handling similar challenges and seeking out strategies to handle complex sourcing questions. It can mean putting improvement projects on your fishery sources or helping others to do so. Even vexing questions like illegal fishing and trafficked labor on boats are being solved today by the private sector, with assured supplies as the incentive.
Building a good safety net for your products — that's sustainable procurement.